PALS Accessories
PALS Provider Manual & CD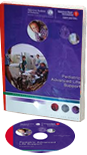 You will receive the most current PALS Provider Manual and corresponding interactive CD. This set is a great reference to the ECC guidelines and AHA skills requirements needed to become PALS certified. This manual also strictly adheres to the American Academy of Pediatrics. Both of our exams follow the information presented in this manual, making this the ideal study guide.
American Heart Association (AHA) CD Course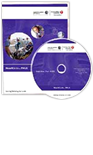 If you are required to have an AHA PALS card, we now offer the AHA's first PALS CD course! This comprehensive course has interactive patient scenarios and tutorials, as well as multiple-choice questions to test your skills and DOES NOT require that you complete the 2-day class. Your only requirements to obtain your AHA endorsed PALS provider card are to pass the CD course and the in-person skills test. This course is quick and costs less than most AHA courses! Order yours today!
Same Day Review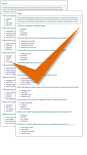 Results for both PALS certification and recertification exams will be sent to you via email within an hour of submission. Provided you order and submit your test prior to 12:00pm PST, our staff will send the digital provider card via email the same day if you pass.
PALS Study Course - 100% Online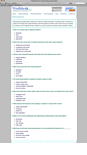 If you are looking for a faster and more convenient option to ordering the PALS provider manual, purchase our new 100% online PALS course. This 34-page course is based after clinical recommendations found in the official PALS provider manual and covers the material tested on in either of our online exams. Once you've completed the order process you may immediately access the course.
Replacement PALS Card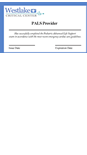 Replacement cards can be sent to participants who have completed their certification or recertification with PALSCertificationcourse.com. If your card was lost, stolen or you did not notify us that you did not receive it within 30-days of passing the exam, please submit your request today. Once we can verify your identity and eligibility for a replacement card, we will ship one to you.
Overnight Shipping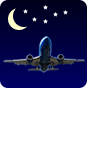 You can now order overnight shipping for any of our accessories or your hard copy PALS card. You will need to place your order before 12:00pm PST if you'd like the item to be shipped out the same day overnight. Orders received after this time will be shipped overnight the following day.